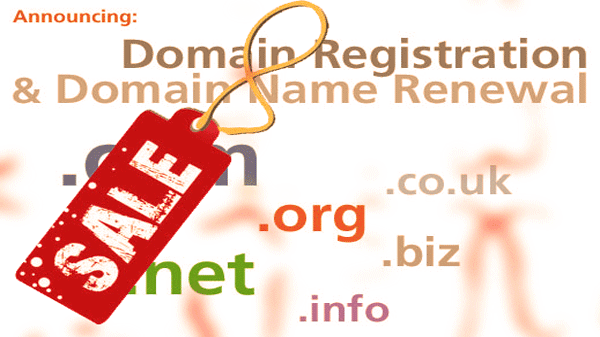 Domain name is very important to you because it is easier to remember than long free web hosting name. Also some affiliate programs require to have your own domain name because it shows them that you are little bit more interesting for them and you know what you are doing.
Few tips about Domain name registration
There is many TLD's (extensions) on the Internet but most common is .COM than it is followed by .NET, .ORG, .INFO, .BIZ, .EU and other national TLD's it is hard these days to get DOMAIN NAME with one word only. Usually you have to have at least 2 keyword like webmaster-money. Even that it is hard to choose right keywords.
You should also consider that this domain name keywords are searched often on Internet or they are unique. Also the name should match the content of the page. Than the search engines will like more your DOMAIN NAME and also your content and you will get more visitors.
I found some domain name registrars but this is one of the best. There is easy management and no hidden fees. I have registered many domain names and also trasferred many domain names and here was everything with no problems.
You can pay by PAYPAL or also by credit card. BitCoin currency is also accepted so it is great for all webmasters.
The cost is only 8.75$ per year and it will stay like this also other year and other and other, not like some services are advertising first year cheaper but others are more expensive and you loose.
I would like to invite you to register your domain name with iDotz.Net – Low cost domain name registrar, with this DOMAIN NAME registration company you will be satisfied.
You can check if your domain name is available right here:
Check domain name availability
Buy buying domain name via our affiliate link we get little commission which help to run this website and you get quality domain name service at low price.